4:30 AM Wake Up Challenge, Week 3: The Wake Up Call
There is a saying that your morning determines your entire day. Thus, I've decided to go on a  4:30 AM challenge.
The rules are simple: wake up at 4:30 for 21 days straight. Why 4:30?  I consider morning to be the most productive time of the day. It's the time when you wake up and go.
Why 21-day in a row? Some studies state that it takes three weeks (or 21 days) to develop a habit.
For the most of my teenage years until now, I've struggled to wake up early. In fact, mornings were the most miserable part of the day. However, when I do manage to get up early, it's always worth it. So, I hope that this challenge will help to make early mornings a part of my daily routine or at least it will make getting up early more enjoyable. Also, I expect it to increase my daily productivity.
Duration: July 10 – 31, 2017.
I will regularly post my updates and daily summaries about how the day went, how everything felt and how it affected my productivity in this post. Also, I'll share some extra footage from the challenge in the Instagram under the hashtag #21earlydays and via Instagram stories.
I am not the first person to take on this challenge, nor I will be the last one. However, everyone experiences the world differently. Hopefully; this experiment will produce some valuable insights and inspiration for everyone.
So, it's say goodbye to my snooze button and let the #21earlydays begin!
Week one summary and a day-to-day log is here.
Week two review and day-to-day-log goes here.
3rd week, the last week of this challenge starts here. First, there are weekly insights, and below them, you can find the day to day log. Enjoy.
Week 3 Summary and Insights
Week 3 was the last week of this challenge. It wasn't as easy as it may appear, but some days were easy, too. In my experience, week 3 is a sneaky one, because it is easy to relax and wander away from the goal of the challenge. In my mind, it felt like I've already achieved my goals and proved to myself that I could do this, and these thoughts didn't help to follow routines and plans. It is like a little devil sitting on your shoulder that you must resist at all times.
In general, waking up got easier and more natural during this week, but it still requires some effort and motivation. If you have a right goal in your mind, you'll wake up even after a few hours of sleep. Let's look at the particular details that made this week a unique experience.
What went right this week
Early morning gym. What a great way to start a day.
Bigger goals. During this week, I've approached other content writers that I'd like to work with. No matter which way it goes, it is definitely a good learning experience.
Concrete routine. I wake up at 4:30, get some coffee and start working at 5, get a snack at 6, and go to the gym at 7 AM. I love this pattern.
Did body got used to less sleep? During the first two weeks, I could feel the fatigue on my body around the evening, especially during those days when I got less than 5 hours of sleep. It wasn't a thing in the first half of the week, but during the second half, I felt like I could endure more with less sleep.
Evening walks and less technology before bedtime. Helps you to fall asleep earlier. Falling asleep earlier leads to more sleep and better/more productive mornings.
Breakfast before the breakfast. If you wake up early, you're going to need some extra energy before the big breakfast. I wasn't used to eating that early, and my body didn't want that at all, but it is good, especially if you're going to the gym.
Euron Greyjoy. He was savage in this week's #GoT episode. Just like in the books. Significant improvement compared to previous episodes.
What went wrong this week
4:20 mini challenge. Well, it was fun one morning, but not that fun during the other. I don't think that waking up 10 minutes earlier at this point made a huge difference, but psychologically it led me to take a nap and oversleep one day.
Nap is a trap. Kind of related to the point above, but with this one I want to emphasize the importance of getting up and moving right after the alarm clock rings. If you don't, the chances are that you won't get up at all.
Challenge motivation. In the second half of the week, I was busy, and the challenge didn't feel that important. As mentioned before, this week is a sneaky one, and it is too easy to believe that you are already done with this challenge. But you're not. The challenge is done when it is done.
Not enough meditation and focus. For the most of the week, my thoughts and distractions took advantage of me again. It is especially difficult to stay focused when you feel sleepy and tired. At some moments, I could feel my eyes closing and seeing random visions. I think consistent, at least 30 minutes daily meditation could help a great deal with this.
Planning. Am I the only one who feels like he's constantly behind his schedule? Or I am just simply over ambitious with my daily goals?
Video blog. I didn't upload the video blog, even thou I have lots of filmed material for it, but hopefully at some time next month I will edit everything, and if it is good, I'll definitely share it with you guys.
Overall
The challenge is done now, and it was a great experience that helped me to grow in personal discipline, habit formation, self-management, confidence, blogging and many other things. I think will continue getting up early (between 4:30 or 5) because now I simply like it. Of course, maybe it is a bit premature to claim that, but we'll see.
In general, I'd say that this challenge was a wonderful experience that I would recommend to everyone who faced same or similar problems as I did. I'm not sure if my morning's habits are already formed after these 21 days, but now at least I know why I should get up that early and what I'm going to do anyway.
It's for all of those little things that I forgot existed: calm, quiet mornings, when you can hear the birds chirping, morning runs and exercise, an early morning cup of coffee, meditation, morning thoughts put to work and many other little things. I was fun sharing this experience here with you guys. Here are my final thoughts on this challenge from the Sunday night summary log:
"It is already 23:00 and I will go to bed soon. Tomorrow, I am going to wake up early not because of this challenge, but because I want to. I wanted to be an early riser for a long time, and now when I got used to it, it feels great. If you face the similar problem, I'd recommend you to try it. Tailor it for your own life and experience, don't follow my steps (unless you like them or they fit you) and get the best out of it. We only got one life to live, and that life is now. Take care!". 
Soon, I post another post in which I'll write about the complete experience of all three weeks and compare myself before and after the challenge. It should be an interesting one.
____________________________________________________________________________
July 24, Monday: Day 15
04:30 Cheesus, I wish my evening-self had mercy on me. 3 hours of sleep due to the midnight rush of inspiration.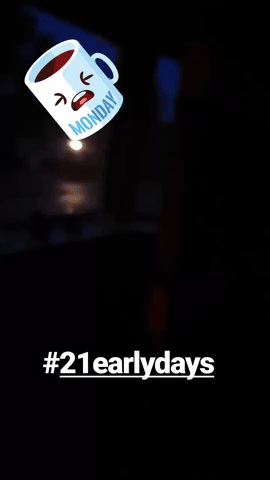 09:30 I've been updating blog posts until now. It took me 4 hours to do so. Now, I'm going to have a snack and then off to the gym. I don't feel tired yet, but I don't feel normal either.
12:30 Just came back from the gym. Weirdest moment of the day so far? Filming video blog right there. Must. Resist. Awkwardness.
13:30 I had to decide to take a nap or not. I decided not to because that should help me to fall asleep faster at night.
15:00 I'm pretty sure I'll be sleeping by 8 or 9 PM today. At least my subconscious tells me so. Also, a few videos are coming soon. Several fun ones, several preliminary concepts. Everything was filmed with my phone, so there's nothing too fancy there, but it still should be fun to watch.
17:00 Consequences of not enough sleep: very easily distracted, not being able to notice all the small details, less productive than regularly. I couldn't live like this every day.
20:00 Slightly improved my LinkedIn page. Feel free to contact me there.
22:00 Wanted to watch this week's Game of Thrones, but didn't have enough energy. Time to go to sleep.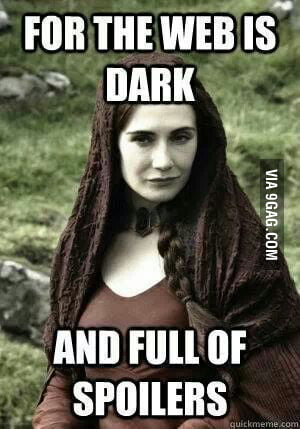 Summary: The day felt like crap, once again reminding me how important a good night's sleep is. Nevertheless, I still managed to do some important things, so it was quite okay. Didn't take a nap in the afternoon and stayed awake until the very evening and that's also admirable.
July 25, Tuesday: Day 16
04:30 Fell asleep before 23:00 last night, which leaves me with 5-6 hours of sleep. My mind would like to rest some more, so I stayed in bed until 4:45 or so.
05:00 The body feels slightly fresher today. But if I could, I'd remain in bed for 2-3 hours more.
06:30 Did a short meditation session with Calm. Updated this post.
08:30 Went to the gym and back. Rest day tomorrow.
14:00 Not very productive so thus far. Watched Game of Thrones and went to the store for groceries.
17:00 Did some planning and had a skype meeting. Girlfriend made me a perfect dinner. Then, I took a power nap.
18:00 Woke up again, and now I feel like the meme below. I thought I'd upload a new video blog every day. However, it will take more time to make it than I've estimated. Also, sometimes I look weird on the camera, and the footage is very amateur, but there are funny shots as well. Should I still do it?
20:00 I am trying to do three things at once so no wonder that nothing is happening. I know I can be more productive than that. Nevertheless, maybe today was not about the quantity, but rather about the quality. Time for an evening "down time" before sleep. Going for a walk.
23:20 The evening was beautiful, and I should've gone to sleep right after I came back. Instead, I went straight to the computer to check some things, and that turned into a wasted hour of sleep. Too bad, but now that is morning Eimantas problem.
Summary:  Not the most productive day, lot's of thoughts racing through my head, and it was hard to concentrate. On the contrary, I did a few important things like a skype meeting with a potential employer, configured blog analytics, watch Game of Thrones… So yeah. Looking forward to the next day.
July 26, Wednesday: Day 17
04:30 I am wide awake since 4 AM or so. That gives me around 4 (+++) hours of sleep tonight. Not too much, but by now I should be used to it. Day 17 is already here, which means four more days to go. I can feel the fatigue, but again this is due to not falling asleep earlier. If I can make it to bed on time (approx. 10 PM) then everything should be fine.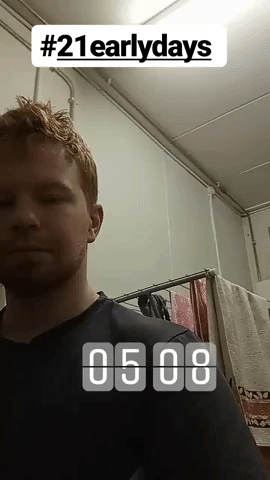 06:30 Ate pre-breakfast, chose tea instead of coffee today. Feeling sluggish, but a man's got to do what a man's got to do.
10:00 Had a short, 20 to 30 minutes power nap after 8 AM. Couldn't help myself to do anything but sleep. Now I feel better. One thing about not getting less sleep is becoming more absent-minded. It has troubled me for the last few days. I can focus on doing the main things, but tasks that require presence are not that easy. Time to work.
14:00 Took a lunch break. Feeling very active right now.
15:30 I'm starting to feel stressed. It is either due to overthinking a task that I'm currently working on or I've just sat too long in front of the computer. Anyway, as I've mentioned before, I'm a little distracted lately.
18:00 Going for a walk in the city to get some healthy food. Met some over-friendly pigeons.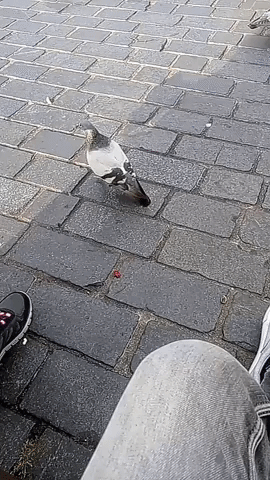 20:00 Back at it. Ordered some cool filming/photography gadgets to produce quality video materials. Yes, they are coming. Speaking of videos, I decided to make one (or a few) video log videos after the challenge or during the weekend. Right now, even thou I wake up earlier still can't find enough time to write, record and edit videos, all on the same day.  I am still recording all sort of things every day. It feels kind of weird, and my girlfriend doesn't like it, but there is some good/funny footage that I want to share. Of course, I could just put all the videos together, and that would be a blog, but I don't want just to put myself out there. If I do it, I want to offer you good entertainment value, and that requires extra editing time to find the right materials and angles.
22:00 I am going to sleep now. Before that, I practiced another meditation with Meditate Bot. Currently, I am writing an article about that challenge so it should be out anytime soon. Although the meditation was quite short, it still calmed my mind, and I found it easier to fall asleep afterward.
Summary: Decent, productive day. Spend most of my time writing and feeling weirdly distracted. I've got some writing tasks for the upcoming week which I challenged myself to do as quickly and as good as possible, so I'm excited about that. No time to feel tired.
July 27, Thursday: Day 18
04:20 Woke up at 4:20 AM (intentionally) and I'm already starting to regret not calling this project "4:20 wake up challenge". That would definitely get even more exposure. Right?
I fell asleep at 23:00 last night, which means almost 5,5 hours of sleep. I didn't feel like getting out of bed 15 minutes earlier than regularly, but the joke gave me the motivation. In fact, only the first 5 minutes felt terrible. Now, everything seems to be okay.
06:00 Updating blog and eating breakfast. After that, I'm heading to the gym.
09:00 Came back from the gym, continued with standard procedure (shower, 2nd breakfast).
10:00 I have some important articles to start and finish so this weekend I'll spend most of my time working on them.
14:00 Lunch time.
17:00 I've been sitting in front of the computer for the most of the day, so it's time go for a walk. Together with Emilija, we went to try KFC Leeuwarden. I'm not a big fan of junk food in the recent months, but it was good.
18:30 Back at home. I feel slightly dull and tiresome. It seems like I could go to bed already. No energy.
22:00 Went to bed early today because I want to get up at 4:20 again tomorrow #420wakeupchallenge.
July 28, Friday: Day 19
04:20 I woke up at 4:20, walked around the house, laid down on the couch and fell asleep again. I had over 5 hours of sleep tonight, so I should've been fine, but the mistake was going to bed again. Also, this entire 4:20 thing, even thou it is funny, but it made me think that I have more spare time in the morning and I can just simply hibernate for a while. Sounds good, doesn't work. 
05:40 Woke up again. I have slept for an extra hour which in total gives me more than 6 hours of sleep. The upside is that I feel fresh and energetic. Despite oversleeping I'm still following my routine, that is quick breakfast and going to the gym.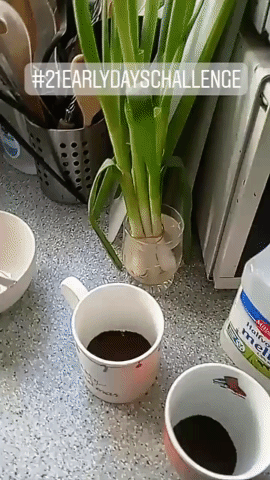 09:30 Spent over two hours in the gym today and gave everything I got. Feeling great.
11:00 Continuing with lunch and writing.
14:00 I feel great, mostly because of the right amount of sleep, I guess. Full of energy, focused and hungry (which is good).
18:00 After lunch and dinner, I feel an urge to stretch. When you sit too much, it seems like your body is screaming. I did a quick cluster of exercises to feel more lively again. Even though the muscles are drained, the body is still full of energy, which feels weird.
21:00 Going to watch an anime and then to sleep. These are the last days of the challenge, and I have plenty of other things going as well, so I want to be as productive as possible.
22:30 Good night.
Summary: So far, every week had one of those dark mornings, when it is tough to get up. I think this was such morning of week three. I am glad that it didn't ruin my day and I managed to stick with the routine. I believe that it may even improved it, because, in contrast, I wasn't feeling as tired as yesterday (Thursday).
July 29, Saturday: Day 20
04:30 No more messing around with 4:20 challenge. Heard alarm clock, got up, walked around the house, got some coffee. No time to act tired. According to the calculations (very scientific), I'll spend today with 5 and a half hours of sleep, which I think is sufficient in my new routine. Also, I caught a friend in the work room. It's very dark and moody outside.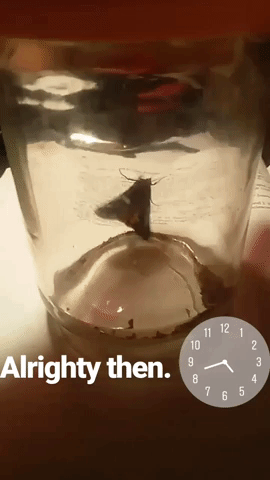 06:00 Since I overslept yesterday, I had to update the blog for the past two days. I'd like to go for a run, but the weather isn't very attractive at the moment. I don't feel tired or sleepy, but my body would like some movement.
09:00 I probably haven't mentioned it here before, but last week I applied for a digital content writing agency. They send me three assignment's which I have to do as a test, so I am working like hell on it these days. I've started with the most difficult one, and it consumes most of my time these days.
16:00 I was doing online research and writing all of this time until now. I'm going to have late lunch now.  After that, back to work.
20:30 I feel like I am constantly behind my schedule with everything. Maybe the next challenge should be something related to focus and planning.
24:00 I feel like I did way more today than during the other days. I feel very motivated and could easily pull out an all nighter, but that would most likely ruin the next day.
Daily summary:
I didn't do anything extra exciting today, but it was one of the most productive days during the last three weeks. I dedicated an entire day to a single task, and it had a significant progress. I wouldn't do this every day because recreational activities are critical, but once in a while, it feels good to be carried away with your task and do your best. I think I'm in the flow.
July 30, Sunday: Day 21
04:30 Alarm rings. I only slept 4 hours, but I don't really care since its the last day. I also got a lot of work to do, so it came naturally. I will simply try to do as much as I can this morning, which means no running, no meditation or reading. Just me and MS word.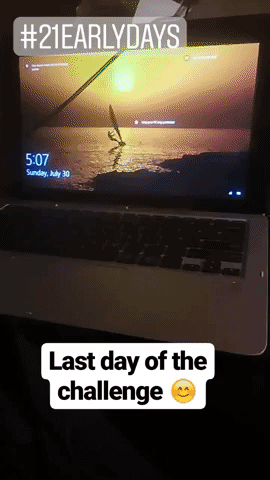 08;00 First coffee break.
09:00 Actual breakfast.
12:00 I am finally done with the big article. At least until I receive feedback. I've been doing for the last few days, so it's time to relax. I made some lunch, made an IG update, watched some Youtube videos and fell asleep.
14:30 Woke up and went to update this blog post.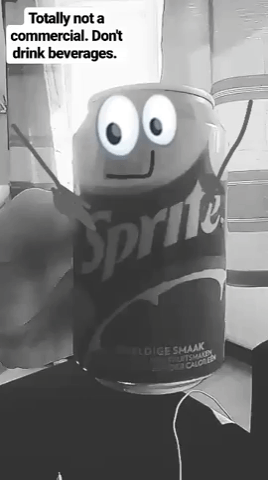 16:00 Me and Emilija decided to order some burgers. And now our watch begins.
18:00 I've decided to make some Instagram posts since I haven't been active there lately.  Here it is.
20:00 Sunday Funday. Going for a walk in the forest.
22:00 Just came back from the woods. Now I'm updating this blog post with weekly insights, and this will be the last lines of this post. I don't feel tired, and I don't want to go to sleep yet, which is good.
Daily summary: As you can see, today was a relaxed day (at least the second half of the day). The morning was rather active and work focused, but that was easy to do, even after 4 hours of sleep because of my intrinsic motivation. However, the lack of sleep caught up with me in the afternoon, and it was a sweet, weel-deserved sleep. I think that is the best kind of sleep one can get. It is already 23:00 and I will go to bed soon. Tomorrow, I am going to wake up early not because of this challenge, but because I want to. I wanted to be an early riser for a long time, and now when I got used to it, it feels great. If you face the similar problem, I'd recommend you to try it. Tailor it for your own life and experience, don't follow my steps (unless you like them and they fit you) and get the best out of it. We only got one life to live, and that life is now. Take care!