4:30 AM Wake Up Challenge, Week 2: It's Going Somewhere
There is a saying that your morning determines your entire day. Thus, I've decided to go on a  4:30 AM challenge.
The rules are simple: wake up at 4:30 for 21 days straight. Why 4:30?  I consider morning to be the most productive time of the day. It's the time when you wake up and go.
Why 21-day in a row? Some studies state that it takes three weeks (or 21 days) to develop a habit.
For the most of my teenage years until now, I've struggled to wake up early. In fact, mornings were the most miserable part of the day. However, when I do manage to get up early, it's always worth it. So, I hope that this challenge will help to make early mornings a part of my daily routine or at least it will make getting up early more enjoyable. Also, I expect it to increase my daily productivity.
Duration: July 10 – 31, 2017.
I will regularly post my updates and daily summaries about how the day went, how everything felt and how it affected my productivity in this post. Also, I'll share some extra footage from the challenge in the Instagram under the hashtag #21earlydays and via Instagram stories.
I am not the first person to take on this challenge, nor I will be the last one. However, everyone experiences the world differently. Hopefully; this experiment will produce some valuable insights and inspiration for everyone.
So, let's say goodbye to my snooze button and let the #21earlydays begin!
Week one day-to-day log and summaries can be found here. Week three goes here.
_________________________________________________________________
P.S. As I've mentioned in the previous week post, this week's log will be in chronological order so that you can read everything easier.
P.S.S. Now when the week two has finished, I wrote the weekly summary here on top, because it contains the most useful/interesting insights. Everything else below is more personal than challenge related, so some things might even be difficult to follow. It's a log, so I'm still leaving it here because if you're curious, you'll find some interesting, funny and real insights there.
Week 2 Summary
Overall, I'd say that week two was way easier than week 1. It wasn't easy sometimes, especially when you sleep less than 5 hours per night. But hey, it's a journey, so jump on the bandwagon and let's go.
What went well?
Waking up early is becoming natural. 

 

An amazing thing this week was that 

I've been regularly waking up somewhere around 4

. Without an alarm clock. Well, I still had it set at 4:30 AM, but most of the time, I didn't need it. And all of that in the second week already.
I've developed a morning routine, and I'm trying to stick with it. Sometimes it's still hard to follow it, but at least it is there, and it works.
Waking up early encourages physical exercise. No matter how busy I feel, sticking to the screen all day, especially now when it is longer by 2-4 hours, is impossible. It feels plainly bad not to exercise, and your mind/body goes crazy if you don't.
Going to sleep early leads to more productive mornings. It is kind of self-explanatory, but more sleep helps you to focus better. Ironically, I am writing this after 3 hours of sleep last night.
Overall productivity. This week was more productive than the last one. It felt better, and I was thinking somewhat clearer. Hopefully, this positive trend will continue. I guess these are the benefits of a regime.
What could be improved?
Going to sleep early. That's difficult. Evening forest walks work very well, but at the end of the week, I've started to experience late night rush of inspiration. That alone is not a bad thing, but I can't just sit there and let it all go to waste. But also, that doesn't happen when I calm my mind with evening walks. This might be a wild guess, but when you disconnect your mind from the internet/work before bedtime, your brain relaxes, and it is easier to sleep. On the contrary, when you work until you fall asleep, your brain is still in the operating mode when you lay down. And guess what. It becomes boring and wants to keep on working. That's why midnight inspiration happens. At least that's my current theory. What do you think?
Kill bad habits. I am still very distracted during the day. It's fine when I'm in the flow, but when I'm not, all of the distractions have a feast in my head, and it is very counter-productive.
Early morning breakfast. I forget to eat something between 4:30 and 7 AM. I get breakfast after gym or so, but that doesn't feel enough sometimes. That's right, breakfast before the breakfast. Just like the hobbits do in the Lord of The Rings.
First hour. Somehow, the time between 4:30 and 6 disappears. How? And where? Nobody knows.
Sneaky power nap between 8-9AM. I don't think it's bad to have power naps. They might be even necessary when you're low on sleep. But that's unplanned and unexpected. I had it several times this week, and it disturbed my rhythm. Moving forward,  at least I could plan them.
July 17, Monday: Day 8
04:30 New week, here we go. I start it with 4,5 hours of sleep.
06:00 Not feeling motivated nor energised. When you do various things in your life, after a while, it seems like they are useless and you want to quit. It was such morning. I didn't have any goals formed for this morning, and I didn't feel like starting doing something randomly. Therefore, I went back to bed somewhere around this time. It didn't feel right.
10:00 Woke up again, still moody and unmotivated. Had a short talk with my girlfriend and accidentally stumbled into this article. If you haven't read it before, I very much recommend you to do so. It is a great kick in the butt for the most of us. After reading this, I instantly felt motivated again. My girlfriend currently reads "The Seven Habits of Highly Effective People" by Stephen R. Covey, and she showed me the time management matrix from the book. I've discussed it in more details here.
12:00 I am a big A Song of Ice and Fire (Game of Thrones) fan. I like the show so much that I've read 4 out of 5 of its books and regularly watch fan theory videos and analyses. Lately, I have also been reading The World of Ice & Fire, a supplementary ASOIAF book about the history of Westeros. Therefore, I'm glad that the season 7 is already here, so it's time to watch it!
15:00 After watching Game of Thrones, I've decided that I don't want to spend this day in front of the screen and I need to dedicate some time for other important things. Therefore, I decided to read more. I currently read Communication Theories: Origins, Methods and Uses in the Mass Media by Severin & Tankard (2014). It may sound weird, but yeah, that is what I read for fun. They are more practical than literary stories and offer real life advice for real problems. However, that doesn't mean that I don't enjoy reading some good stories from time to time (like ASOIAF), but that does not happen very often.
20:00 Continuing my routine and going to the forest for an evening walk together with Emilija. Took a camera to take some pictures.
23:00 Just came back from the woods. It took longer than we planned, but at least it was a quality time.
23:30 Bed time, fell asleep quickly.
Summary: Morally, the worst morning thus far. I'm glad that I was able to cope with it afterward, but I guess it is easier to deal with things after you get your share of sleep, right? Well, also when you surround yourself with the right people and literature.
July 18, Tuesday: Day 9
04:20 Woke up without an alarm clock at 4;20 and that only shows that my body is getting used to this regime. Feeling good! According to my calculations, I've got around 4 hours of sleep today.
04:50 In fact, I feel so fresh this morning that I don't need any coffee! I made green tea with ginger. Going to write some articles.
07:00 I wanted to go to the gym at this time, but at the moment I feel on fire with my writing, so the gym will have to wait. I don't prefer sticking to my schedule, but I haven't finished what I wanted yet, so first things go first. Breakfast time.
08:00 I usually turn on some YouTube videos while eating breakfast. I like PewDiePie. He is funny, and he plays video games. I don't game myself. Therefore, at least I get my share by spectating.
09:20 Girlfriend went to work, and I laid down on the couch, together with my laptop. Big mistake. I've started to hibernate and accidentally (of course) fell asleep while watching some Youtube videos of Vsauce. It was not because he was boring, I like him, but if I want to stay concentrated, I must avoid such activities in the future. Also, that adds up to 5 hours of sleep today.
10:20 Woke up and realized my huge mistake. Back to writing.
16:00 I've got this crappy, old Lithuanian pop song by Pikaso stuck in my head.  I've sung it to my girlfriend, and now she has it in her head, too. Ahahahaha. Good job, brain.
Overall, I'm feeling well rested and productive. I think my body starts to get used to this routine. Going to read a little.
20:00 No signs of exhaustion. We've chosen not to go to the forest today since both my girlfriend and I had some unfinished business.
23:00 I wanted to go to bed earlier, but I wanted to be finished with editing pictures as soon as possible. Due to this, I didn't stick to my original routine (no or significantly fewer internet activities after 10 PM), so I'll probably feel that the next morning.
23:30 Bed time, falling asleep.
Summary: The day started very well, and the morning was beautiful and productive until  I got carried away with YouTube and had the unexpected nap between 9 and 10. It messed up my daily schedule, and I had to skip some important things that I wanted to do. However, I stayed up slightly longer in front of the computer in the evening, which somewhat makes up for it. I'll try to do better tomorrow.
July 19, Wednesday: Day 10
04:25 Wide awake before the alarm clock again! I can feel the regime working. I had around 5 hours of sleep tonight. Moon is shining, the weather is sweet, yeah.
05:00 Woke up with the morning goals in mind. Thus, I'll try to be as productive as possible. First, stretching and coffee, then I'm going to update this post and finish one other article before 7, and by 7 I want to be the gym. Let's see how this will work out.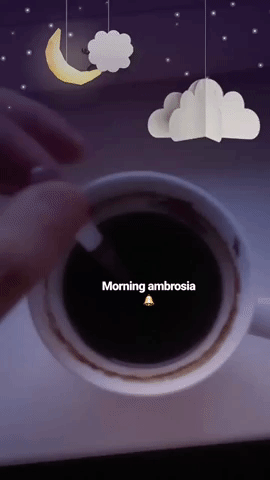 07:00 Well that was ambitious. I am still less productive than I've imagined. I am not finished with writing yet, so I guess I'll have to delay the gym again.
09:00 Breakfast time. Emilija made some delicious sandwiches, and we've watched some YouTube videos. Afterwards, I had a power nap of 20 minutes or so.
11:00 I did a workout at home to make up for skipping the gym today. It's not the same but its something. 
13:00 Shower, lunch and back to writing. Feeling slightly slow.
19:30 After the most of the day spent in front of the screen, it is time to go for the forest walk. The day was hot, and I feel a small headache so this should help.
22:30 Took some pictures, heading home. Also, there are many cats next to the forest, but none of them are friendly. I feel worn out to the point that if I fall on my way back home, I'd instantly fell asleep. Also, the headache intensifies.
23:00 A quick meditation before going to sleep and everything immediately feels better. I was asleep in a few moments after laying down.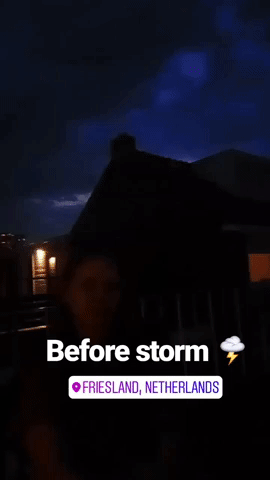 Summary: The morning was excellent, but I still wish I could do more in less time. The same goes for the afternoon. The evening was challenging as I felt tired, but on the positive side, it took no effort at all to fall asleep. I am halfway through this challenge, and I have to say I like it. It forces me to wake up early, even when I don't feel like it, and I think I'll stick with a similar routine after this challenge. However, there are still ten days to go, and maybe that will change. Let's see.
July 20, Thursday: Day 11
04:30 Today waking up was tough. I had approx. 5 hours of sleep, but there was a thunderstorm outside, so the sleep wasn't deep. Also, I had to wake up to close the windows. In brief, I stayed in bed up to 4:40 and now when I finally have got up, it feels like one of those zombie mornings again. Eh.
04:50 Meditated for 10 minutes. Contrary to yesterday, it was very difficult to concentrate when your mind is half asleep.
05:00 Coffee time, breakfast, blog update, writing. I must make it to the gym by 7 AM. Otherwise, it will remain just another goal.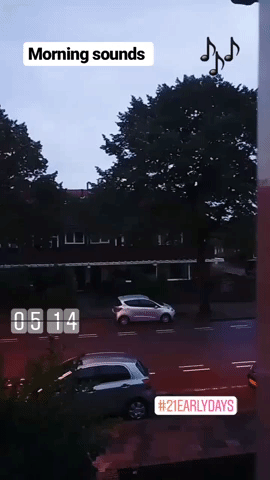 09:00 Woohoo! For the first time ever I've made it to the gym at 7 AM! The energy is low, but the mood is great now. Let's see if I'll be able to make this a routine. Time to write.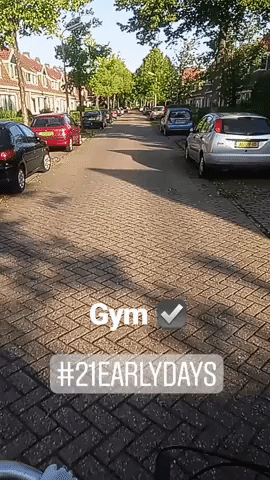 14:00 Went to the store, got some food, ate lunch and did some cleaning around the house. Still feeling a bit tired after the workout, so I also drank a cup of espresso. This is the most productive day thus far.
18:00 A short video about how the modern media was born.
23:00 Stayed at home tonight. Feeling more active than ever, but it's time to go to bed. I've read so much interesting information today, my mind is racing now. Feels like I could stay up all night.
Summary: This was one of the most productive days I had in a while. The morning was great. By 9 AM I have already meditated, read some news, ate breakfast twice, updated my blog, hit the gym and had a shower. The rest of the day was a bit slower, but it was a good day anyway.
July 21, Friday: Day 12
04:30  Good morning! I've slept exactly 5 hours tonight. I didn't jump out of bed today and this morning feels slow.
06:00 Had a small breakfast and meditated. I still find early morning meditation very difficult, because my mind is racing in the morning, but hopefully, that will change. It is already 6, gee, time goes fast today. Or maybe I'm just slower than usual.
09:00 Already finished with meditation, breakfast, blog update and workout. I'm starting to love this routine.
13:00 Feeling inspired, determined and productive. No signs of fatigue. Wrote a concept of a successful blog which incorporates YouTube videos and sent it to some friends for feedback.
20:00 This is a productive day so far.  Now we've ordered some Kapsalon's and are very eager to get it. I love Dutch Kapsalons.
22:30 Going to bed. I haven't been running in a while so  I want to have a good early morning run tomorrow.
Summary: This was a productive day, to say the least. I didn't feel tired until after eating kapsalons in the evening, but they were good and tasty, so it was definitely worth it. Hit me up if you want to know the best kapsalon shop in Leeuwarden. Also, I went to bed almost according to my schedule, which is also applaudable. Tomorrow I want to have an early morning run, which I haven't done (since last weekend?) in a while. Well done, Eimantas. Good boy.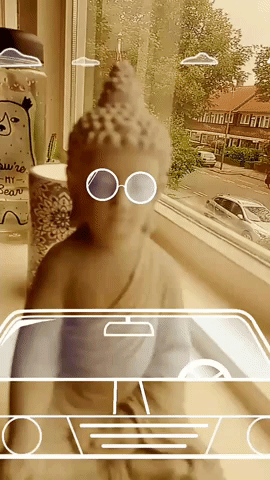 July 22, Saturday: Day 13
04:30 Around 6 hours of sleep! Woke up easily and went to read some news.  Kyrie Irving wants to leave Clevland, which is somewhat sad because it looked like they had a good thing going on there.
05:30 Not going to drink any coffee because I am going for a run. That wouldn't be good for my heart. Currently listening to GarryVee's  daily vlog. I think he is such an inspiration. Of course, most of that stuff is marketing, but as long as it creates value and helps users, it's good marketing.
06:00 Going for a run. It's gonna be fun.
08:00 Finished jogging before 7, ran more than 5 kilometres (the data in sports-tracker is not accurate because it turned off at one point). Now breakfast time.
09:00 After breakfast, I laid down and had a tiny power nap for up to one hour. Food makes me slow and lazy.
13:00 Tried to finish an interesting piece on negative media effects, but I became distracted during research. As a result, I didn't write much. I had a lot of things going on my mind. Thinking about ways on how to incorporate videos into my blog.
14:00 Since I wasn't productive with writing, I decided to go and read a book. While reading it, I was about to fall asleep, but then it struck me…. What if I'd read it out loud? That should make me more energised and less sleepy. Let's see.
19:00 I've been reading it loudly until 18:30. That really worked for me, and it was actually a lot of fun. In the beginning, I've struggled to focus on the meaning of the text, but I got used to it in an hour. The trick was to read it like I was narrating an audio book. Now my voice is hoarse, but it was fun and I didn't feel sleepy anymore. I've managed to read approx. 60 pages that way.
20:00 Chatted with an old friend for a while. It's time to relax a bit. I've bought some episodes of Vsauce's Mind Field series on YouTube Red, which will be the treat of the evening. It was great, I do recommend checking out Vsauce's YouTube channel,  he produces very interesting science and philosophy related videos. Also, the first video of the series "Mind Field" of for free!
24:00 I should've gone to sleep after 10 PM, but instead I stayed up and edited some pictures of the recent evening forest walks with Emilija in Lightroom. It is so easy to get carried away when you're working on something. What do you think about the result?
July 23, Sunday: Day 14
04:30 Woke up at 4:30, got out of bed at 5. This week I was consistent with waking up at 4:30, so I've decided that I can have an extra 30 minute's nap. I don't think it was very useful, but hey, it's Sunday. Also, now when I think about it, I only slept for 4 hours, so yeah, no wonder that I needed to hibernate for that extra half an hour.
06:00 Skimmed through social media until I went for a run again. Heck yeah, more than 5km's again!
08:00 Read some articles and had a breakfast. My girlfriend really makes some delicious stuff every morning. Cooking and healthy lifestyle is her passion, see it for yourself.
https://www.instagram.com/p/BVETq6XFCBT/?taken-by=discoelfas
10:00 Read some more news. Lavar Ball and his team left a basketball game because he didn't like the ref's calls. His team was winning by 8 points at that moment and it was a win or go home playoff game in a paid tournament. I realise that he is doing everything to feed his fan base and get more media attention, but dude, that is simply disrespectful.  The bad thing with the media is that nowadays even negative media coverage eventually pays off, but I think such behaviour shouldn't be rewarded. And being a prick and earning a lot of money from that shouldn't become a sustainable business model. Serously. Also, again I had a short power nap after breakfast. There's something weird with that.
12:00 Decided to maintain my social media profiles.
20:00 I feel slightly annoyed by the fact that I stayed in front of the computer for the most of the day. Also, I don't feel like I've accomplished anything significant with that. It's just simply frustrating. Now it is dinner time, so it's time to check out what my favourite YouTuber's have been up to.
22:00 Designed some social media covers. I'm not a great designer, but who cares. I need it, and I do it.
24:00 Updated all social media profiles except LinkedIn, which I'll have to leave for tomorrow then. I went to sleep frustrated and disappointed. This is just a start for me, but I'd really like to do something even more serious. I have all the time, drive and motivation for that. The time for that is coming.
01:00 Couldn't fall asleep as I was thinking a lot about my life, how it has changed over the past few years, months and weeks and what can I expect in the future. Some tough critical reflection. I am 24-year-old entrepreneur wanna-be, who takes initiative and is not afraid of taking risks. But I also have some serious flaws that need to be addressed.  The most important of these is that I need more tough, real business experience. I still have two more years to study at Stenden, but will that do enough for me?  Any diploma, especially in management, without experience, is worthless. That's why I started this blog. But I feel that I mainly write what about the things that are interesting to me. Therefore, I think it's time for the next step. And I know what it is. I wrote all of my thought's down in my smartphone and hopefully I will be my next (and first) medium article.
 Summary: Looking back, there are two ways of reflecting on this day. One was that I did all the small important things, which are easy to overlook (like updating your social media profiles). Another one is that I didn't do anything that would be truly important for me (except random night reflection on myself). At this point, I should be creating content that produces social media value rather than making my profiles appear nicer. One generates value, and the latter just looks nice. No one ever decided not follow the person that produces value because they didn't have nice and funny cover picture. That's it.
__________________________________________
Week one day-to-day log and summaries can be found here. Week three goes here.