4:30 AM Wake Up Challenge, Week 1: Oh God.
There is a saying that your morning determines your entire day. Thus, I've decided to go on a  4:30 AM challenge.
The rules are simple: wake up at 4:30 for 21 days straight. Why 4:30? Because I consider morning to be the most productive time of the day.
Why 21-day in a row? Some studies state that it takes three weeks (or 21 days) to develop a habit.
For the most of my teenage years until now, I've struggled to wake up early. In fact, mornings were the most miserable part of the day. However, when I do manage to get up early, it's always worth it. So, I hope that this challenge will help to make early mornings a part of my daily routine or at least it will make getting up early more enjoyable. Also, I expect it to increase my daily productivity.
Duration: July 10 – 31, 2017.
I will regularly post my updates and daily summaries about how the day went, how everything felt and how it affected my productivity in this post. Also, I'll share some extra footage from the challenge in the Instagram under the hashtag #21earlydays and via Instagram stories.
I am not the first person to take on this challenge, nor I will be the last one. However, everyone experiences the world differently and hopefully; this experiment will produce some valuable insights and inspiration for everyone.
So, let's say goodbye to my snooze button and let the #21earlydays begin!
Here are the links to week 2 and week 3.
_________________________________________________________________
Week one summary
I'd say that week one was weird. In brief, you feel sleepy in the morning, sometimes in the afternoon and very sleepy from 20:00. Especially, the first set of days are tough, and you have to push yourself through it. If you don't fall asleep before midnight, the morning is going to be challenging, and you can hardly expect any productivity. As a result, getting your balance right helps a lot. Overall, I feel like I've relaxed too much by the end of the week and my productivity curve went down and stayed flat. However, I feel like that is more of a personal management issue and is not sleep related. I shall address it more in the next week.
What went well?
Waking up early is all about forgetting that snooze button. Hear the alarm, get out of bed, repeat.
Sports and exercise in the morning help to wake up and keep your mood up.
Some people claim that evening is their most productive time of the day, but I don't think it works with this challenge. I believe it is important to let your mind relax before going to sleep, so I regularly went to the forest and back before sleeping. It helped to prepare my mind for sleep, and it was also nice to have some spare time in the evening.
What could be improved?
Lack of morning routine does not help and complicates your morning. Of course, you can always improvise, but having some clear goals would be better in this case. For example, I've wasted my entire morning on Sunday, but had a little plan for Saturday and it went great. It sounds like basic planning, but it is essential, and I'll try to apply it better in the upcoming two weeks.
Overall productivity. When you feel sleepy, it is very easy to get distracted. I feel like this week could've been way more productive if I wasn't so relaxed. Usually, I did most of my stuff in the evenings, but now it is not the way anymore, and I need to redesign my day for it to be more productive.
Going to sleep on-time. Honestly, even if you tired, it feels weird to go to bed at 10 PM, but as I've mentioned earlier, it is vital for the morning. Getting the right amount of sleep is critical, but I thought I would be able to ignore it and keep this regime up with only 4 hours of sleep per night. That resulted in the total exhaustion on Friday. Waking up early is important, but maintaining your balance is the key.
July 16, Sunday: Day 7
Summary: I'm not sure if that's because it was Sunday or I was only tired, but today was lazy. I did all the important things around the house, but not the most important things work-wise. I feel like I've wasted a lot of time today, but what one can always say about it is that it was a time well wasted. Time to reflect on the entire week.
24:00 Bed time.
20:00 Movie night! I love Studio Ghibli films, and tonight we've watched Howl's Moving Castle (2004). Japanese anime is beautiful. Also, we've watched Surf's Up (2007), another animation movie about surfer penguins and afterward I could feel myself falling asleep at 24:00.
18:00 Feeling just right. I was productive around the house and within my laptop.
13:00 Finally sat down to write an update on the challenge. Week 1 summary is coming soon. Also, I've just noticed that chronological order in this post is upside down, which makes it harder to follow (down->up), so I think I'll make a different post for the next week.
12:00 Today I am very productive at watching YouTube videos. God bless these guys.
08:00 Morning tea time. Afterward, I came back to bed and closed my eyes. I say that I was just resting my eyes after intense reading, but my girlfriend claims that it was a nap. It got up from bed after 9, so probably she is right. Respekt wamen.
06:30 Feeling lazy. Didn't want to go anywhere today so I've read some news articles and got some coffee. Wouldn't count this as the productive morning.  It was more like "wake up early to waste more time challenge." But I don't feel bad today. This evening I'll post the weekly summary of the challenge with tips and mistakes to avoid for the next week.
04:30 Should've gone sleeping earlier yesterday, but it is still kind of weird to do that on Saturday evening. Had a tough morning after 4 hours of sleep.
July 15, Saturday: Day 6
Summary: Had an excellent morning in the forest which improved my mood for the rest of the day. Could've been more productive in the afternoon though.
00:15 Time to sleep. Should've gone earlier, but we had to finish watching One Punch Man. Saitama is very inspiring. Can't wait for season 2.
22:00 Spending another weekend evening at home with my girlfriend. I don't know if that's maturity, but I don't want to go out at all. Unless it's a great concert/rave, or a beautiful night or anything else to see,  I have nothing to do there. Drinking and fooling around doesn't do it for me anymore, and I want something more meaningful in my life. That also was one of the main reasons for starting this challenge.
18:00 Editing pictures, no lack of sleep is felt. Life is good.
14:00 Excercise time.
10:00 Back. Here are some of the pictures I've managed to take. I've spotted a couple of swans. Swans usually tend to avoid people, and it was the case here, too. Thus, I've found a bush, where I've spent over 2 hours like a wildlife photographer. Also, I've managed to meditate for over 20 minutes, too. Consequentially, the mood is great.
06:00 Morning cup of coffee, read some news. Going to the forest to take some morning pictures.
04:30 By far, the easiest morning to wake-up. For the first time, it all just came naturally. I think the rest day helped a lot. Also, it was more than 6 hours of sleep.
July 14, Friday: Day 5
Summary: It was the hardest day so far, so today I've focused on restoring the balance. I think it is important to change and improve yourself at all cost, but no need to be harsh on yourself. In other words, 4:30 wake up the challenge is fun and all, but not if you become too exhausted.
22:00  Went to bed according to the regime. Didn't take long to fall asleep.
20:00 Spend the evening by watching One Punch Man. It's weird, but also hilarious series. Saitama is a real definition of discipline. So far only 1 season of 12 episodes was released (20+min per ep.), so it does not consume too much of your time.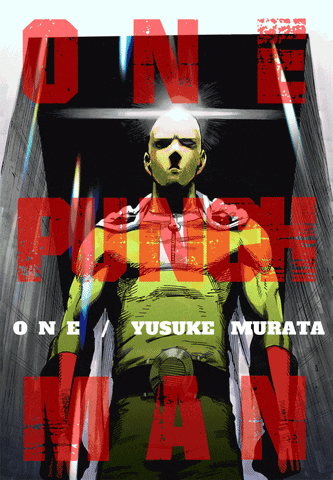 18:00 Today still feels somewhat weird, but at least it is productive. This is a rest day, so I didn't do anything energizing (jogging or work out). I think my body thanks me. You're welcome, body (pun intended).
10:00 Finally woke up for real and this time it instantly felt better. Tonight I reached almost 8 hours of sleep which is considered to be a norm.
04:30 Oh God… It was the most difficult morning thus far. I felt totally exhausted and couldn't do anything. My guess is that my body was simply too tired to perform after the 5th night of 4-5 sleeping hours in a row. Plus, yesterday I've spent 16 hours travelling, so 4 hours of sleep just wasn't enough anymore. Went back to bed somewhere around 6:30.
July 13, Thursday: Day 4
Summary: Woke up easily and managed to do some stuff. The whole day was fascinating, thus, no wonder that by 10 PM I felt drained. Also, I had several naps on the train, but I wouldn't count it as rest.
24:00 Finally at home and in my bed. I feel exhausted and the reaction everything is -5 seconds. NEED TO SLEEP.
22:00 Heading home from Flevoland. What a day it was! We've tried almost all of the best coasters, and that was unforgettable. Despite that, at the end of the day, I've started to feel dizzy and had a headache. However, it wasn't due to fatigue, but rather due to all the extreme rides that we had that day. My girlfriend felt the same.
08:00 Leaving to Walibi for the day, should be fun, so check out the IG (or Messenger) stories.
05:00 Not going for a run today because I'm going to spend the entire day walking because Emilija & I am finally going to Flevoland today to check out Walibi Holland.  That should keep me awake for today, lol. Therefore, I got time until 08:00 AM to update the blog, process pictures from yesterday and finish another blog article. Didn't drink any coffee yet, but I feel awake.
04:30 Woke up like a zombie again. Man, I miss the snooze button.
July 12, Wednesday: Day 3
Summary: It was a good day, but the morning was terrible, meaning that from 4:30 to 8:30 all I've managed to do was drink some coffee and read a chapter of a book. However, the afternoon went better, but it still wasn't as productive as I'd like to be. Got up to 5 hours of sleep again and I think I can make it work.
23:00 Already sleeping.
22:30 Spend more time outside than I was expecting, but it was worth it. Came back home tired and ready to sleep.
20:00 Going for a walk in the forest. Not that I need extra help while falling asleep, but it's just a good activity to clear your mind.
17:00 Went to Stenden today. Was surprised to see people there, but hey, its module 5. The weather is better now, and I also feel fresher than I was yesterday. No need to power nap.
12:00 Song that best describes how I feel today.
10:00 Feeling better now. More coffee.
08:30 It's not easy to read when your brain is half asleep. Took a quick power nap.
06:00 It is raining heavily outside, so no morning run today. Did a quick energizer and a cup of coffee. Turned on the book, I am reading right now.
04:30 Barely woke up. First thought of the day – "What am I doing with my life?". It is quiet outside, but in my head, it feels like I've slept in a construction place.
July 11, Tuesday: Day 2
Summary: Woke up easily, had an amusing morning but ran out of gas in the afternoon. However, quick power nap saved the day. Overall, it wasn't a very productive day, but it was more about brainstorming and finding right ideas, angle, and motivation for the content. I don't know if this is just a midnight madness due to the lack of sleep or something else, but I feel like I found it. I want to produce something that is important both for you and me. Content that is worth sharing. In our times of informational garbage, most places always try to put something into your head. But one thing that is regularly undervalued is our personal experiences. It is the only way how we experience life, and there is no general formula to it. It's just is what it is. And even though many great stories and broadcasted and produced, I think this is these only ones that truly matter. Your experience. Our stories. Learning how to tell them and to how to listen to them. Seeking empathy and understanding. Coping with issues and dealing with complicated emotions and mostly overcoming ourselves for the sake of others. These are the stories worth sharing. Thus, let's participate in its exchange and learn from each other.
01:10 Got to go to bed, need to wake up in 3 hours somehow. It's going to be a fun day tomorrow.
23:00 Felt inspired after the movie and stayed up later to watch and read about things that are interesting to me. Found some great and inspirational ideas that must be spread. Also, I am planning to move some of this blog content to YouTube, which is something to look forward. Can't state when though but hopefully I'll have a video by the end of this month.
20:00 Time to undergo pre-sleep routine and do something relaxing. We've chosen to watch a movie today – Half Baked. It's not the first time I look at it but it still totally gets me. Classic.
16:00 Fell asleep while listening to the audiobook. I don't know for how long, but it was likely for longer than an hour. The fatigue got me.
09:00 Coffee's wearing out.
06:30 Sat down in front of the computer, updating the blog. Getting my first cup of coffee. So far so good.
05:00 Went for a morning run in the rain. Exercise + shower = 2 in 1 profit.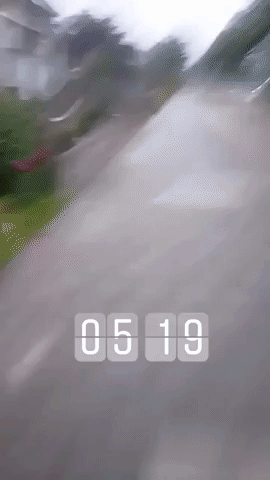 04:30 Woke up before 4, hibernated until the alarm. I fell asleep somewhere around 23:30 last night, so that leaves me with, let's say, 5 hours of sleep. Strangely, waking up was way easier today.
July 10, Monday: Day 1
Day 1 summary
Overall, it was neither great nor very productive day. Feel like I've wasted too much time in the morning trying to wake up. During the day there were too many distractions and I've started many things but finished none. The evening was even more complicated, as it felt like I was sleepwalking since 19:00, but I didn't do anything that requires concentration so I was fine. The strategy to fall asleep early also backfired. Even though it felt like I was very tired the entire evening and went to bed at 22:30, I only fell asleep somewhere around 23:30 or so.
What went well: Felt very creative after the morning run and during the entire day. The evening was more difficult, so it was practical to schedule relaxing activities instead of work during that time.
Mistakes to avoid: slow morning – wake up quicker, get vocal or get moving as soon as you get up. Go for a run or a cold shower to energize yourself. Also, no phone/computer before the bedtime, since it made my mind run again after the peaceful forest walk.
22:20 Came back from the woods, went to bed.
19:00 Feeling tired already. Probably sat too long in front of the computer.  Going to Jumbo to freshen up and then evening walk in the forest. Should be sleeping like a baby by 22:00
14:00 Me and Emilija are heading for Walibi Holland this Wednesday. Thus we ended up watching roller-coast videos for like an hour. Feeling excited to try the best Dutch coasters!
12:00 Felt like taking a nap after lunch, but that's how it usually feels with a full stomach.
09:00 After a run and a shower, it finally feels like a new day. Time to get some work done.
07:30 Found cats in zero gravity videos very amusing. Need to go for a jog to focus and raise my energy level.
06:30 After reading some news, the sleep started to kick in again. Laid down to read some more. Not feeling very productive so far.
04:30 I woke up before 4:30, but it is hard to get up. I fell asleep between 11-12 PM last night, which leaves me with approx. 5 hours of sleep. Finally, when I got up, it felt like I could instantly fall asleep again. It took me like 40 minutes to make coffee and sandwiches.
___________________________________________________________________